RUMMELSNUFF & ASBACH - TREIDLER (MUSIC VIDEO)
A second music video for Rummelsnuff and his longtime creative companion Asbach for the song TREIDLER from their fifth album "Rummelsnuff & Asbach", released as a deluxe double CD (with bonus EP containing remixes and re-interpretations) and as vinyl-edition...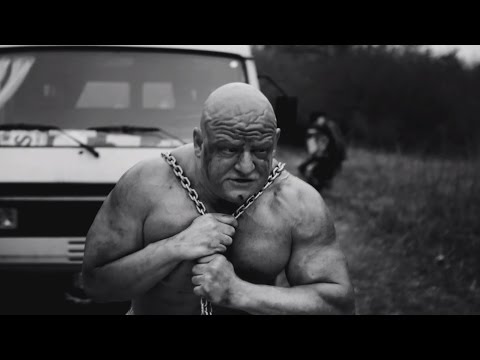 MUSIC VIDEO
Germany/2016
WRITTEN & DIRECTED BY: MIRON ZOWNIR
DOP & EDIT: PHILIP KOEPSELL
PRODUCER: NICO ANFUSO/ DIVINE APPOINTMENTS
BACK TO NOTHING (FEATURE FILM)
starring Birol Ünel, Timo Jacobs, Milton Welsh, Rummelsnuff, Meret Becker, Aljkzindyr Narmer, King Khan, Mark Philipps, Geno Lechner, David Scheller,Texas Terry Bomb, Hanin Elias a.m.o.
Photographer, author and filmmaker Miron Zownir's second feature film BACK TO NOTHING was shot on abandoned, dilapidated locations in Berlin. A group of freaks subsist as city nomads in an uncontrolled ghetto, doomed for demolition. Hell breaks loose when their last hide out – a condemned factory complex – is to be knocked down. Kongo, Strasser, Bobby and Jackie are heading out – back to nothing. Zownir's stark b/w imagery depicts an erratic, immoral shadow world without hope or mercy, that forces his protagonists to the lowest level of survival.

Kongo (Birol Ünel), a doomsayer broken by life, wanders the streets announcing the end of the world. Strasser (Timo Jacobs), seeking for shelter, goes back to his wife Luna (Meret Becker), a junkie who indulges in unfulfilled dreams. Strasser's feeble attempt to make good ends in a cruel fiasco. He starts losing his mind, setting out to hawk human flesh, which he declares as pork meat. His best customer is Muckie (Rummelsnuff), an ex-wrestler who's seen better days, now competing in no limit MMA-fights. Jackie (Aljkzindyr Narmer) a transgender street hustler, abandoned by her former pimp Bobby (Milton Welsh), tries to make her way out by chumming up with Muckie. Bobby, a raving crack-addict in cahoots with Strasser, schemes Muckie into a fixed fight organized by satanist preacher/promoter Pontius (King Khan): Muckie vs. Jackie. Nothing works out as planned, with three dead on fight night. A nameless detective (Mark Philipps), mourning the suicide of his ex-partner, proves utterly indifferent about the homicides but savvy about blackmailing Strasser into a partner/relationship. In a world where lives are valueless even the winners and survivors become losers. It's Kongo, of course, who gets the last word.

As in his praised b/w photography work, Zownir's cinematic vision focuses on the hopeless, lonely, beaten and left-behind drifting through ruined, derelict urban landscapes. For BACK TO NOTHING he teamed up with DOP Philip Koepsell. They created raw, rare images of Berlin's seedy underbelly, deeply infested with nightmarish melancholia.
CAST
Miron Zownir's cast includes talented newcomers and known actors and performers such as the Turkish-born actor Birol Ünel. Birol Ünel was the lead in Fatih Akin's film "Head On", and was honored for his outstanding performance as Best Actor at the German and European Film Awards. He later on starred in numerous international movies, among them Tony Gatlif's Gypsy ballad "Transylvania" with Asia Argento , in Pia Marais award-winning debut "The Unpolished" and in "Sous les toits de Paris " alongside Michel Piccoli. In BACK TO NOTHING Birol Ünel embodies the broken figure of KONGO with the tragic charisma and grace of a man who has experienced the ups and downs of life.
Timo Jacobs plays the part of the former head cook STRASSER with a malignant energy that is frightening. The former BMX pro-rider was discovered as an actor by the German independent director Klaus Lemke, with whom he worked on "Three minutes Heroes" and a couple of other films. Meanwhile Timo Jacobs also directed two feature films ("Mann im Spagat: Pace, Cowboy, Pace" "Klappe Cowboy") and appeared not only in numerous award-winning German films and international productions such as Spike Lee's war movie "Miracle In St.Anna", but also in various TV roles.
Milton Welsh plays the part of the scrupulous pimp BOBBY with the boundless energy and expressiveness he is known for. He was seen in numerous international and German movies such as in "The Ghost Writer" by Roman Polanski and "The Grand Budapest Hotel" by Wes Anderson. Recently the Lee Strasberg graduate played the lead in the episode "Alraune" in the horror anthology "German Angst" directed by Buttgereit, Marshal and Kosakowsk.
Bodybuilder, musician and singer Rummelsnuff impresses in the double role of the twin brothers MUCKIE / TEDDY not only by his physical presence. The German newspaper DIE WELT once claimed that, "he is part of the reunified Berlin between Berghain, Brandenburg Gate and the Berlin Bear, just as much as Harald Juhnke and Hildegard Knef belong to the Ku'Damm." Roger Babtist alias Rummelsnuff started out musical career in the late 80s in Underground- bands like "Freunde der italienischen Oper" and "Automatic Noir". In 2008 he released his debut album "Halt Durch" under the name Rummelsnuff. Since then several albums did follow, most recently "Kraftgewinn mit Rummelsnuff " Rummelsnuff, whose muscular physical appearance is hiding a deeply sensitive artist, is meanwhile considered as one of the most unique performers in Germany.
Aljkzindyr Narmer's first role as an actor was on Broadway back in his childhood. After several acting parts in the States he played in Miron Zownir's feature film "Phantomanie" and was also casted in Rummelsnuff's Music Video "Freier Fall" directed by Zownir. In BACK TO NOTHING he plays one of the leading parts as the hooker JACKIE with an outstanding intensity and expressiveness, paired with his New York nonchalance, eloquence and charm.
The Canadian musician King Kahn, "The King of Voodoo Rhythm" appears in his first leading role as the satanic preacher PONTIUS, who wants to send everybody to hell, with such a hard to bear evil charisma.
Marc Philipps ( "Mann im Spagat: Pace, Cowboy, Pace"), a young and very skilled acting newcomer of Romanian/German descent with a promising career ahead, plays a nameless incompetent and careless detective with convincing ease and understatement.
Last but not least the renowned Berlin actress and singer Meret Becker who fully unfolds her extraordinary acting skills in an ecstatic and brilliant performance as Strasser's wife LUNA. Meret Becker, who was honored with numerous award and appeared in more than fifty movies also starred in Steven Spielberg political thriller "MUNICH".
Furthermore Miron Zownir brought together many more well-known actors such as Geno Lechner ("Schindler's List"), David Scheller ("8 Miles High"), Mario Mentrup ("My sweet home") and others …
SOUNDTRACK

The soundtrack for BACKTO NOTHING was composed by the Canadian musician King Khan.
What does it sound like when the godfather of Voodoo Soul King Khan joins forces with underground legend and man of many talents Miron Zownir?
The answer is supplied by the soundtrack to Zownir's latest cinematic end-time urban nightmare "Back to Nothing". Khan's sound collages lend the film a density and hypnotic quality that prove to be the ideal sonic accompaniment to Zownir's cinematic visions.
King Khan, the legendary Canadian musician from Psychedelic R&B band "King Khan & The Shrines" and half of "the King khan & BBQ Show" surprisingly does not provide the audience with the usual hypnotic rock & soul salvation that he is well known for. The soundtrack was custom made to be as disturbing as the images provided using minimalist soundscapes and a little help from his friends.
"When Miron simply told me about the film, I imagined the dystopian cannibalistic society in my mind and the music came to me. I made more than half the soundtrack without seeing any of it. I wanted to try and tap into my inner John Carpenter and also made a series of disturbing drones that hung in the air almost like soft tinnitus.
The "Weather Warlock" invented by Quintron from New Orleans which actually uses light, wind and rain sensors to hear what the weather sounds like (Weatherfortheblind.org) was used. Some scenes are actually filled with drones from a sunset in Florida! I also tried my hand at making Spectral Music inspired by Romanian composer Iancu Dumitrescu. I had the pleasure of using music from a live performance of the Hyperion International Ensemble featuring Stephen O'Malley (from Sunn O).
Another key player in the soundtrack was M Lamar (the Negro AntiChrist) whose dark operatic odes allow a very chilling quality to the film.
There is also a track recorded with Bela B. & Natalia Avelon hidden in the score. Red Mass, one of Montreal's finest bands spearheaded by Roy Vucino also provided an electro punk anthem for the film. The Almighty Defenders (super group of King Khan alongside Mark Sultan and the Black Lips) also have a very haunting gospel track.
All in all my soundtrack for BACK TO NOTHING provides the audience with a delightful terror filled aural orgasm which goes hand in hand with the dark worlds that it opens up in front of your eyes. " (King Khan)
LINKS
PRODUCER www.divine-appointments.de
DOP www.philipkoepsell.com
CAST www.rummelsnuff.de www.timojacobs.de www.dasimperium.com/de/actor/26 www.meretbecker.de
SOUNDTRACK http://kingkhanmusic.com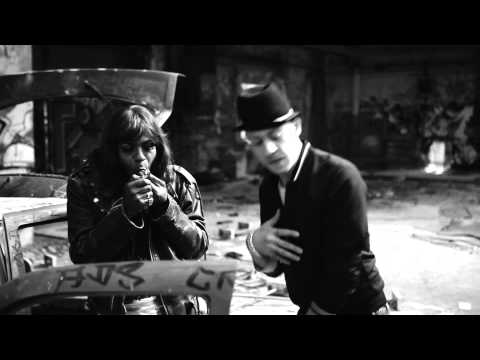 FEATURE FILM
Germany/2015
89 min / HD
german/engl. w. engl. subtitles
WRITTEN & DIRECTED BY: MIRON ZOWNIR
DOP & EDIT: PHILIP KOEPSELL
SOUNDTRACK: KING KHAN
FUCK UP (SHORT FILM)
A once-celebrated actor (Birol Ünel) is well past his glory days. Addicted to alcohol and as intoxicated as Bacchus, he disappoints his last remaining fans with a badly-performed reading in a Berlin nightclub…

Only his agent (Milton Welsh) is in denial about his megastar's washout. An altercation breaks out with the bar manager (Timo Jacobs) and his bouncer, Eddie (Rummelsnuff).

starring Birol Ünel, Milton Welsh, Rummelsnuff, Timo Jacobs, Natalia Avelon, Philipp Virus, Peter Wawerzinek, Michael Gleich, Gloria Viagra, Aljkzidnyr Narmer, Fabio Boxikus, Wolfgang Keck, Oliver K. Voigt, Julia Murakami , André Werner , Chris Hughes, Tom Edon, Carola Göllner, Jessica Grohlik, Afro Hesse, King Khan
WRITTEN &DIRECTED BY MIRON ZOWNIR DOP & EDIT PHILIP KOEPSELL SOUNDTRACK KING KHAN SOUNDDESIGN MATHEW GOLDEN MAKE UP SONIA MARTINA ASSISTANT DIRECTOR BENNET TOGLER ASSISTANT DOP STEFFEN HAMMERICH & ALMIR MUSTAFIC PRODUCTION ASSISTANT MAXIMILIAN HOHLWEG & LORETTA MEYER PRODUCER NICO ANFUSO/DIVINE APPOINTMENTS
LINKS
PRODUCER www.divine-appointments.de
DOP www.philipkoepsell.com
CAST www.rummelsnuff.de www.timojacobs.de www.dasimperium.com/de/actor/26 www.myspace.com/gloriaviagra
SUPPORTER www.kontexte-transkription.de www.naherholung-sternchen.de www.moxundmaritz.de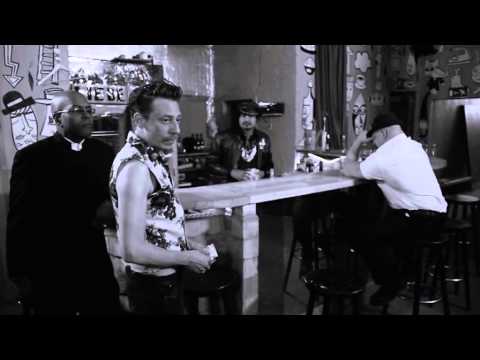 SHORT FILM
Germany/2012
19 min / HD
German w. engl. subtitles
WRITTEN & DIRECTED BY: MIRON ZOWNIR
DOP & EDIT: PHILIP KOEPSELL
SOUNDTRACK: KING KHAN
FREIER FALL - RUMMELSNUFF (MUSIC VIDEO)
Berlin based musician and bodybuilder Rummelsnuff is undoubtedly one of the most unique acts in German-language music.
Roger Baptist who in his earlier days played in underground bands such as "Friends of Italian Opera" and "Automatic Noir" started his solo career in 2008 with his first RUMMELSNUFF Album called HALT DURCH .
The music video for the song "Freier Fall", released on his second album SENDER KARLSHORST, was shot in Berlin at minus 17°C featuring Rummelsnuff taking an icecold bath in the river Spree...
With special appearances of Berlin's weirdest sub cultural icons like the Giant Drag Queen Gloria Viagra and musician, painter and performer Bruno S., the French-Canadian-Indian Rock 'n' Roll legend King Khan and many others.
Links
Producer www.divine-appointments.de
Music www.rummelsnuff.de
Label www.outofline.de
DOP www.philipkoepsell.com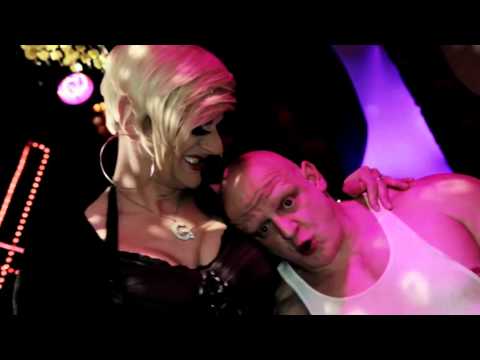 MUSIC VIDEO
Germany/2010
4 min / HD
German
DIRECTED BY: MIRON ZOWNIR
DOP & EDIT: PHILIP KOEPSELL
PHANTOMANIE (FEATURE FILM)
Since his perfomance as Kaspar Hauser in Werner Herzog's movie THE ENIGMA OF KASPAR HAUSER (1975) Bruno S. is renowned as one of the most remarkable legends of 1970ies postwar German Cinema. In PHANTOMANIE he was cast again as a leading actor for the first time in decades, before he died 78 years old in summer 2010.
Zownir latest feature film PHANTOMANIE tells a bizarre story about alienation, self obsession, loneliness and the lack of desire or ability to obey to the basic rules of society. It exposes life as "a wound patched-up with false promises ". He lets absurdities run free, not caring about the golden rules of dramaturgy, and confronts the audience with more than twisted protagonist. His characters are lost in confusion, disinformation and conspiracy theories, caught up in their hopeless attempt to get a glance of the truth.
But the truth is a whirlpool of sharks fed with indigestible lies...
The PHANTOMANIE soundtrack was written and produced by Alec Empire.
Starring Bruno S., Vivien Bullert, George Nickel, Geno Lechner, Hans- Michael Rehberg, Natalia Avelon a.o.
LINKS
DOWNLOAD www.slowboatfilms.com
PRODUCER www.divine-appointments.de
FILM HOMEPAGE www.phantomanie.com
SOUNDTRACK www.alec-empire.com
POSTPRODUKTION www.cine-impuls.de www.acht-frankfurt.de
KAMERA www.philipkoepsell.com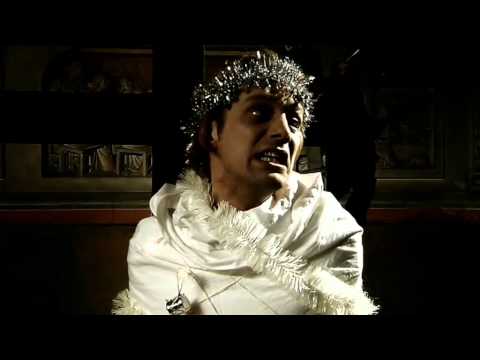 Feature Film
Germany/2010
85 min / HD
German with engl. subtitles
WRITTEN & DIRECTED BY: MIRON ZOWNIR
DOP & EDIT: PHILIP KOEPSELL
SOUNDTRACK: ALEC EMPIRE
VALUEV VS VIOLENCE (SOCIAL SPOT)
In Miron Zownir's striking black & white spot against violence the former WBO Heavyweight Champ Nikolai Valuev speaks out on aggression, the increasing affinity to violence especially among young people, stating reasons and accentuating the need to bring ourselves to an open dialogue.
Despite his media image as "The Beast of the East" Nikolai Valuev the "Russian giant" reveals himself as a thoughtful and sensitive sportsman.
The spot was shot in Berlin, while Valuev got ready for his world championship fight against Owen Beck.
Alexander Hacke, known as a member of the legendary German industrial band EINSTÜRZENDE NEUBAUTEN, contributed an alarming soundtrack.
LINKS
PRODUCER www.divine-appointments.de
SOUNDTRACK www.hacke.org
CO-PRODUCER www.virusfilms.com
NIKOLAI VALUEV www.valuev.de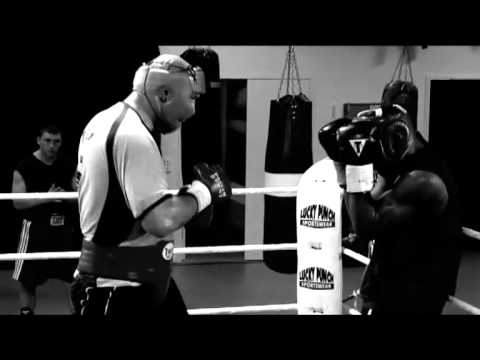 SOCIAL SPOT
Germany/2006
3 min / HD
Russ. w. Germ.,Engl.,Span.subtitles
DIRECTED BY: MIRON ZOWNIR
DOP & EDIT: PHILIP KOEPSELL , PHILIP VIRUS
SOUNDTRACK: ALEXANDER HACKE
BRUNO S. - ESTRANGEMENT IS DEATH (DOCUMENTARY)
Born in Berlin in 1932, Bruno S. had spent his childhood and youth in orphanages, psychiatric institutions and asylums for the homeless. His performance of Kaspar Hauser in Werner Herzog's film THE ENIGMA OF KASPAR HAUSER (1975) seemed to have helped him break out of his isolation. Bruno S. was also cast in the leading role of Herzog's next film STROSZEK, it was the filmmakers declared intention to make the film a monument to Bruno.
Bruno S. however regards this part of the past as a bitter, thus closed chapter. "They sought him and used him. Bruno is just a disposable article", he says, as his short period of fame was followed by a lifetime of loneliness. The distance he tries to find by talking of himself in the third person seems to enable him to view from the outside the many wounds his soul has sustained over the years.

Miron Zownir's documentary shows how Bruno S. lives. The film does not seek to portrait him as a victim of institutions and prejudice, rather as someone who, in spite of all disadvantages and discrimination, has managed to find his own individual way in life. In an attempt to rebel against the injustice he has encountered, Bruno S. paints and plays music, being one of the last Berlin backyard musicians…
Festivalselection:
Berlinale (Panorama) 2003, Germany
Film Festival Krakau 2003, Poland
Hot Docs Canada Festival 2003, Canada
Split Film Festival 2003, Croatia
Brooklyn Underground Film Festival 2003, USA
Unabhängiges Filmfest Osnabrück 2003, Germany
LINKS
PRODUCER www.coin-film.de
CO-PRODUCER www.virusfilms.com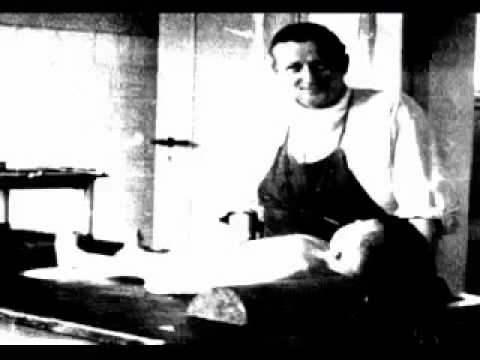 DOCUMENTARY
Germany / 2003
60 min / Beta
German w. Engl.subtitles
DIRECTED BY: MIRON ZOWNIR
CAMERA/EDIT: PHILIP VIRUS, HORST HERZ, MIRKO WACHE/ PHILIP VIRUS & FRANZISKA BERLEPSCH
MUSIC: BRUNO S.
SKINHEAD LANE (SHORT FILM)
Zownir's first short shot in Germany, an anti-racism-spot, unveils helplessness, ignorance and prejudice in a biting way…
PRODUCER www.muenster.org/filmwerkstatt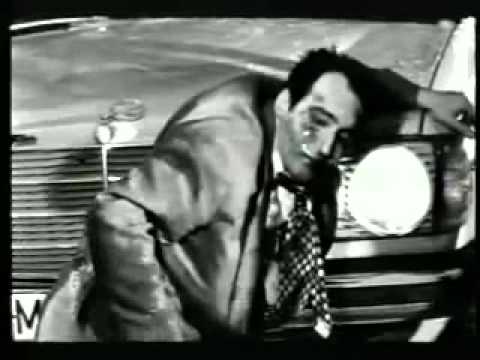 SHORT FILM
Germany 1993
35mm
2 min.
German/ English subtitles
WRITTEN & DIRECTED BY: MIRON ZOWNIR
NOW OR NEVER (SHORT FILM)
During an armed robbery of a cinema delirious Elvis, one of the three gangsters, is left behind with a painful gut shot. Between his short tempered accomplices Siggi and Pudding a selfish and false-faced struggle for power and money continues….
PRODUCER www.muenster.org/filmwerkstatt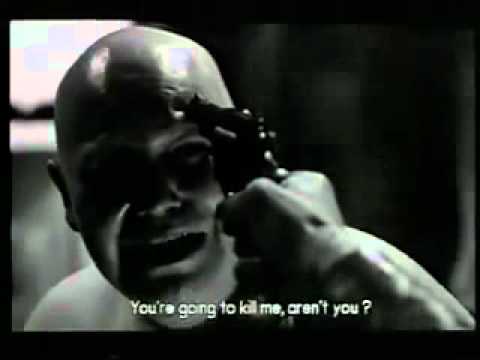 SHORT FILM
Germany 1996
35mm
14 min.
German/ English subtitles
WRITTEN & DIRECTED BY: MIRON ZOWNIR
CAMERA/EDIT: PETER VAN DEN REEK/DAGMAR LICHIUS, FRANZISKA BERLEPSCH
SOUNDTRACK: ALEXANDER HACKE, MERET BECKER
DEAD END (SHORT FILM)